trees lounge
3 augustus 20:30 - 22:30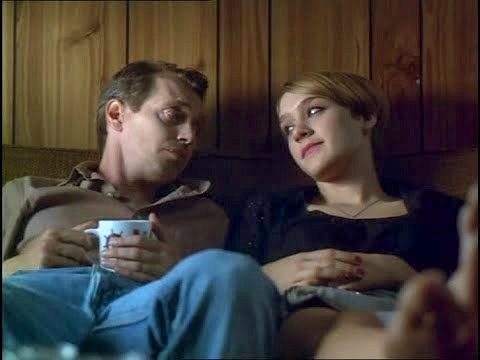 TREES LOUNGE 1996
Directed by Steve Buscemi
94 minutes
In English

This is the outstanding directorial debut of actor Steve Buscemi (Reservoir dogs, Living in Oblivion, Fargo) and despite the fact he kept directing films afterwards, this one still proves to be the best of his career. The storyline is simple - Trees Lounge is a bar where all the losers of Long Island hang out, including Tommy, who is wonderfully portrayed by Buscemi himself. Tommy just wants to stand on his own two feet but when he tries, everything falls to pieces. The movie is largely autobiographical and is written and directed by Buscemi with a ruthless sharpness and wit. A great supporting cast includes Samuel L. Jackson, Carol Kane (The Mafu Cage) and Chloe Sevigny (Kids, The Brown Bunny).

A magical film steeped in realism, in the manner of John Cassavetes. This is independent filmmaking at its most humorous and sublime, and is clearly Buscemi's labor of love. Low-key, but hitting you with the sort of observations that you will never see in cinema anymore these days. A real gem.... don't miss it.

"The story of one man's search.....for who knows what."
DATUM EN TIJD Donderdag 3 augustus | Aanvang 20.30 uur | Zaal open 20.00 uur | Entree € 3,00 | Vrienden van Huis De Pinto gratis
bestel kaartjes