Pinguin Moschner + Michael Moore & Paul Berner
11 april 19:30 - 21:30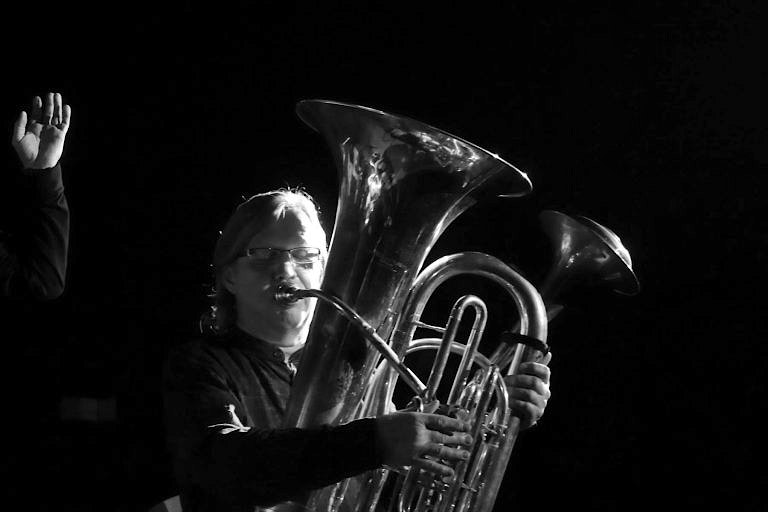 SET 1
Pinguin Moschner tuba
'In my solo concerts I am usually free-improvising using all kinds of material from ugly noises to beautiful classical tuba sounds. Being older now I sometimes even try to include and deconstruct traditional songs, but I still don't know what comes up on stage. And yes, humour does belong into music' (Pinguin Moschner)
SET 2
Michael Moore klarinet
Paul Berner contrabas
Michael Moore en Paul Berner behoren tot de meest gevraagde impro jazz musici in Nederland met een schat aan ervaring als componist en improvisator. Onlangs brachten zij de duo CD Amulet uit, puttend uit de rijke Amerikaanse jazz traditie. Michael Moore zegt over deze samenwerking met Paul Berner het volgende...
'This recording is primarily a dialogue between Paul and myself – well known material played simply. I have been wanting to do something like this since I heard the great New Orleans clarinetist Louis Cotrell's Riverside recording 'Bourbon Street' – pure joy!
Since Bach's time it has been clear that two voices are all you need for functional harmony to be heard. Although, since Sonny Rollins at the 'Village Vanguard', there have been many sax/bass/drums trio's, there have been surprisingly few sax/bass duo's and clarinet/bass duo's seem to be very rare'.
KAARTVERKOOP IN HUIS DE PINTO Per voorstelling zijn enkele kaarten beschikbaar die vooraf besteld en betaald kunnen worden in Huis De Pinto.
DATUM EN TIJD zondag 17 april | Aanvang 19.30 uur | Zaal open 19.00 uur | Eindtijd 21.30 | Entree €7,00 | Op vertoon van Stadspad met groene stip €5,00 | Vrienden gratis
bestel kaartjes