Onibaba
17 oktober 20:00 - 00:00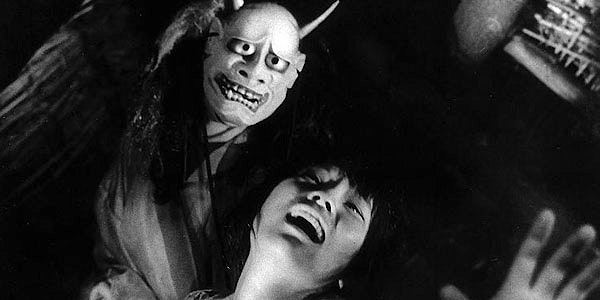 DE VOERTAAL VAN DEZE AVOND IS ENGELS

Once every month Huis De Pinto collaborates with a treasured Amsterdam film curator, to transform our beautiful historic library into a cosy cinema for independent and experimental films with a socially relevant theme.
Onibaba
aka
Demon Woman
(1964, directed by Kaneto Shindo) was one of the most important art house films to come out of Japan in the 60s, and its shimmering transcendental beauty still has the power to deeply touch and shock audiences today. And once again, this is another masterpiece which is shamelessly rarely screened anymore.
Deep within the wind-swept marshes of war-torn medieval Japan, a poverty-stricken mother and her daughter-in-law are forced to murder lost samurai and sell their belongings for food. After stripping the bodies of anything of value, they dump the corpses down a deep, dark hole and live off of their meager spoils. When a neighbor returns from the war, lust, jealousy, and rage threaten to destroy the trio's tenuous existence, before an ominous, ill-gotten demon seals their horrifying fate. Driven by primal emotions, dark eroticism, a frenzied score and stunning images both lyrical and macabre. It's a truly haunting film dripping with psychological undertones and overtones that explode on the screen.
An amazing piece of sensual poetry. Often described as a horror movie, and although it has that side to it, it actually comes off much more like an ancient Japanese fairy tale. It is a key movie in my programming, and it is one that I screen once every five years. Spellbinding.
This will be a high-definition projection. The movie is in Japanese with English subtitles.

door open 20:00 | start 20:30
admission 3 euro (cash only), free entrance for Vrienden van Huis De Pinto