Love and Doves
23 september 20:30 - 23:00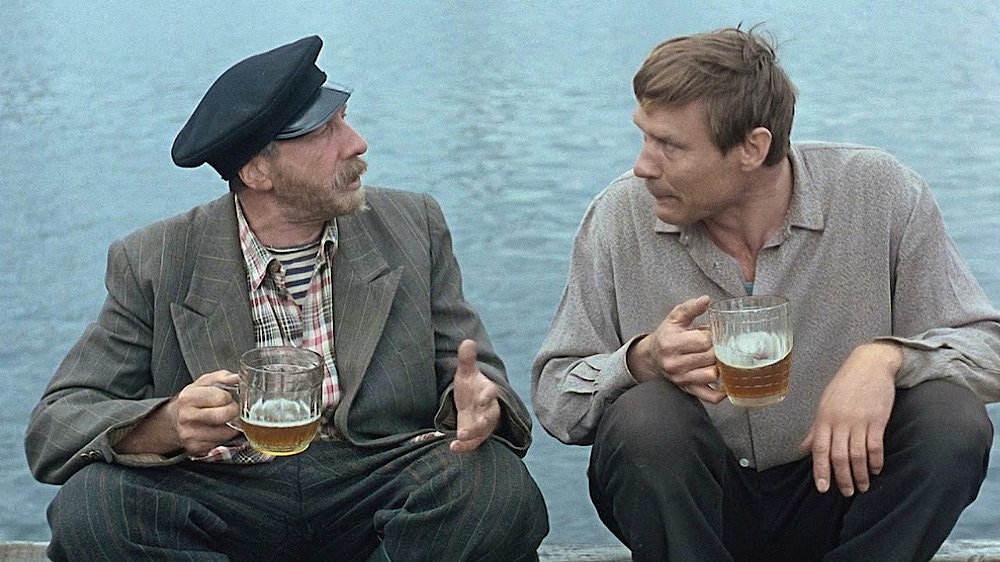 Love and Doves (1985, Lyubov I golubi)
Directed by Vladimir Menshov
This film is set in the rough countryside of Siberia. Vasily is a married worker with a family in a small village who loves to collect birds. One day he is injured at work, and is given a ticket to a resort on the Black Sea as compensation. While he is there he meets someone who will turn his life upside down.
The vibe this film exudes is enticing. It captures the life of the local villagers in a light spirited way, blended with humor and warmth. It allows itself to experiment in bright and creative ways. Let's be clear though... this is not high art in the soaring Tarkovskian sense, but more about the poetry and magic grounded in everyday life.
Russian with English subtitles
COVID-19 regels
De bezoekers hebben in volgorde van binnenkomst recht op een plaats in de voorzaal.
Reserveren met naam en telefoonnummer verplicht via 020 3700210 tussen 13.30 en 16.00 uur of via contact@huisdepinto.nl
Afzeggen? Graag bijtijds in verband met het beperkt aantal beschikbare plaatsen.
RESERVERINGEN OPHALEN UITERLIJK EEN KWARTIER VOOR AANVANG!
start 20.30 uur
admission € 3 (cash only), free entrance for Vrienden van Huis De Pinto
Afbeeldingen