Harold and Maude
19 september 20:00 - 23:00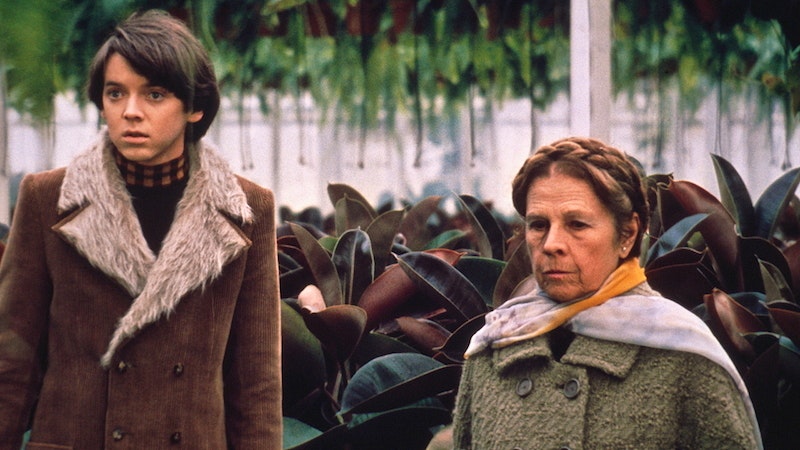 DE VOERTAAL VAN DEZE AVOND IS ENGELS
Once every month Huis De Pinto collaborates with a treasured Amsterdam film curator, to transform our beautiful historic library into a cosy cinema for independent and experimental filmswith a socially relevant theme.
September we will show Harold and Maude, an odd cult film with a narrative full of quirky dark humor, and a theme that is unthinkable in movies made today. This film was made in a crucial period in Hollywood which lasted about 6 years, a time when they were willing to experiment with counter-cultural themes. It is, in essence a story about breaking away from the status quo, and learning to live your own life and not imitate others. It's a comedy, but not a stupid one... rather it's a beauty with a deep, heartfelt message. It is a movie that can change your life.
The story concerns Harold, a teenager obsessed with death, and when he isn't contemplating suicide he spends his spare time going to funerals of people he doesn't know. He just likes the atmosphere. At one funeral he meets Maude, a 79 year old fireball of a woman... which leads to an unlikely romance.
This film exhibits exquisite black humor (which clearly influenced, for example, Tim Burton among many others). We are screaning it as a tribute to its director Hal Ashby (Shampoo, Coming Home, Being There) who could be said to have been "suicided by Hollywood." This is one of the most cherished cult flicks of the last century.
door open 20:00 | start 20:30
admission 3 euro (cash only), free entrance for Vrienden van Huis De Pinto