A Difficult Life
2 maart 20:30 - 22:30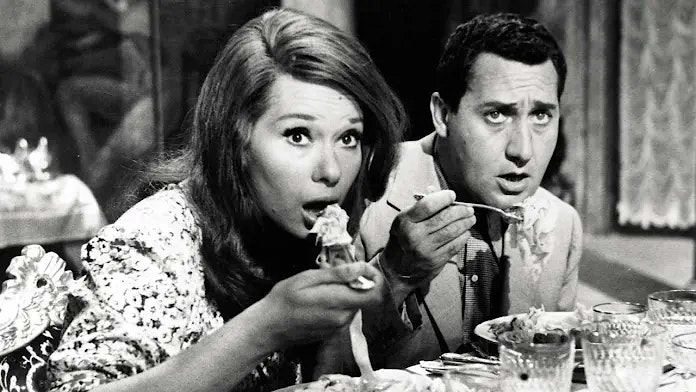 UNA VITA DIFFICILE 1961
(A Difficult Life)
Directed by Dino Risi
118 minutes
In Italian with English subtitles
This is one of the bright gems of Italian cinema, and was directed by the amazing Dino Risi (Il sorpasso). Movies from Italy during the early 1960s had a special magic, and what a crime it is that they are being forgotten so rapidly. They certainly offer more charm, insight and value than anything swimming around the cinemas today. These black comedies took the hard edge of neo-realism and injected it with a sharp bittersweet humor. They had the rare ability to tear you apart through two extremes - both laughter and tears.
This movie begins with our main character Silvio (Alberto Sordi) who denounces the fascists during World War II, and sides with the left-wing resistance. While he is being chased by the army, he is given shelter in a countryside barn by a young girl named Elena. From that initial premise, the film follows the lives of Silvio and Elena as they struggle through a romance during the next decade. But what is fantastic about this film is how at the same time it charts the rapid changes taking place in postwar Italy as it shifts into the crass consumerism of the 60s... everyone is now suddenly going for the cash, wallowing in unabashed materialism, and all sense of morality is thrown to the wind. Silvio tries to do the right thing and follow his humanist principles, just like when he fought against the dictatorship during the war... but now he finds himself punished and ostracized for his honesty and commitment. He watches as others greedily do anything to get ahead, while he slowly loses everything he has, piece by piece. At the end of the war he was seen as a hero, and now a few years later he is seen as a jerk who is just causing problems. Amazing!
This film has an ironic, biting sense of humor. Alongside the jokes, it has a sadness running through it: as it charts the downfall of Italy in a way that is sharp, witty, poignant. Risi returns to us a sense of humanity and humor that we seem to have lost these days.
This will be a high-definition screening.
DATUM EN TIJD Donderdag 2 maart | Aanvang 20.30 uur | Zaal open 20.00 uur | Entree € 3,00 | Vrienden van Huis De Pinto gratis
bestel kaartjes